I witnessed an end of an era today: Brad Ziegler's consecutive scoreless innings streak ended at 39 and whatever innings. Ziegler didn't have good stuff today: the Rays hit several balls hard in the previous inning, but they were caught at the warning track.
His luck didn't last another inning.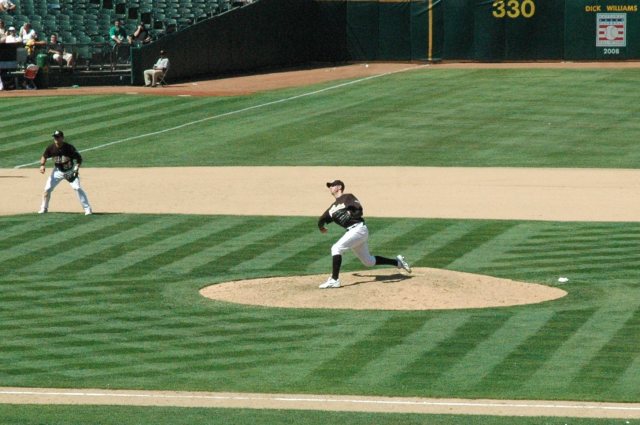 He gave up a single to Akinori Iwamura. Then that lovely swing of B.J. Upton connected: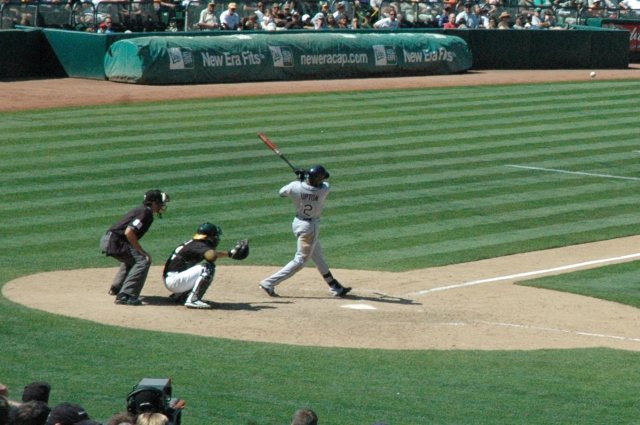 The line drive shot into the left field corner, and the runners were off to the races: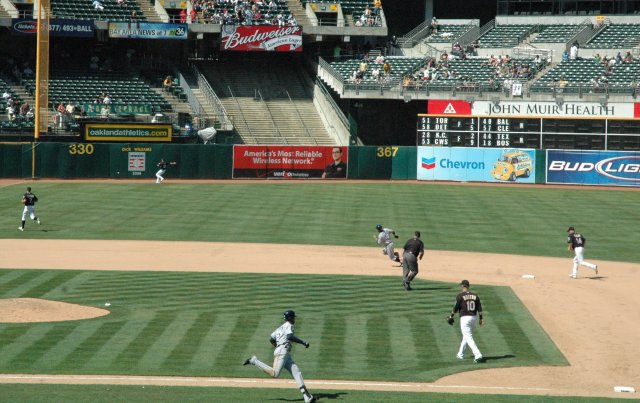 Jack Cust didn't pick up the ball cleanly, and Iwamura came around to score the first run ever against Brad Ziegler: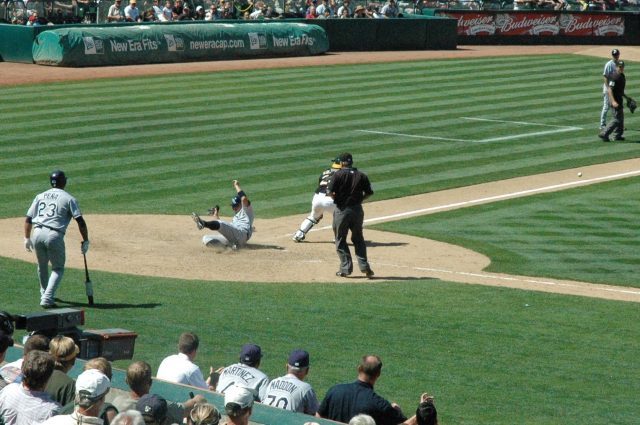 And the streak was over. The Rays took the lead 5-4. It was the first time I've ever seen the home team fans give a relief pitcher a standing ovation after giving up the lead: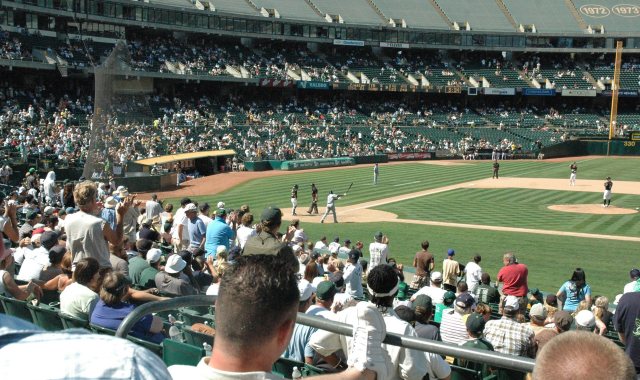 * * *
That's what A's fans will remember about this game. But for teams that are still in the AL pennant race, this play is probably more significant:
Troy Percival fielded a bunt by Mark Ellis and sprinted over to tag him out. Percival injured his leg on the play, and had to leave the game. His replacement yielded the tying run, and the game went to extra innings. The Rays won the game in extra innings, but if Percival is out for any extended period, that could be the injury straw that breaks the Rays' back. I'm rooting for the Rays, so here's hoping Percival is OK.