Saturday was a very long day, and it'll take a long blog entry to write down all my memories of that day, and so I shall. But first, I wanted to post some of my favorite pictures from Sunday's A's-Dodgers game.
Matt Kemp's Magic Floating Helmet
Matt Kemp steals second base. His helmet magically floats high above the ground.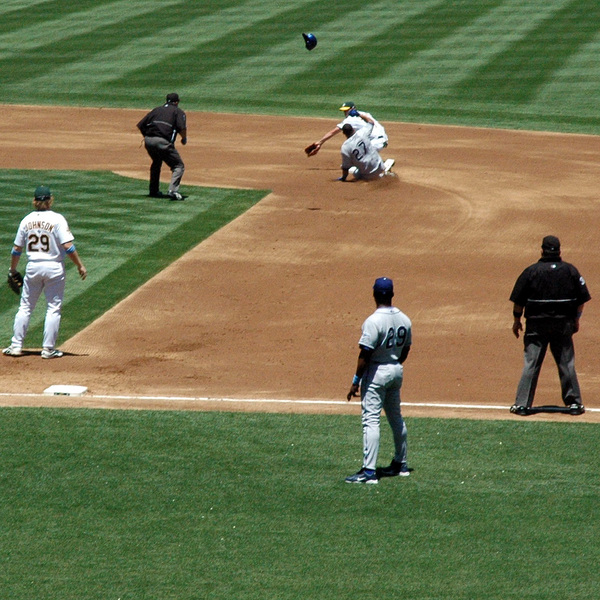 Matt Kemp grounds out. As he dejectedly returns to the dugout, his helmet magically floats high above the ground.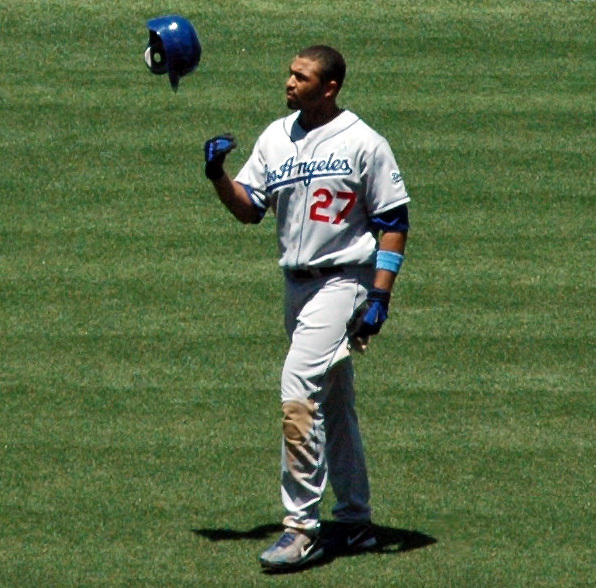 Mike Rouse Bats in the Wrong Direction
Rookies. Do you have to tell them how to do everything?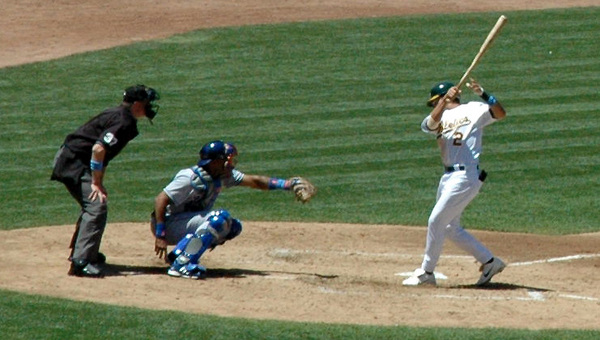 (Rouse is turning away from a HBP)
Nomar Wins A Friendly Wager
"Hey, Lachemann, I betcha next time up, I'll hit a homer."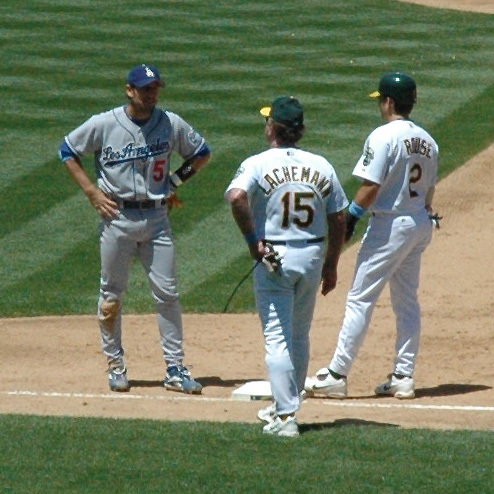 "See, toldja!"
How to field a low bounce
Get your glove hand low to the ground. Use your other hand to cover the glove as the ball enters it.
Example 1: Rafael Furcal catches a bouncing throw as Marco Scutaro steals second.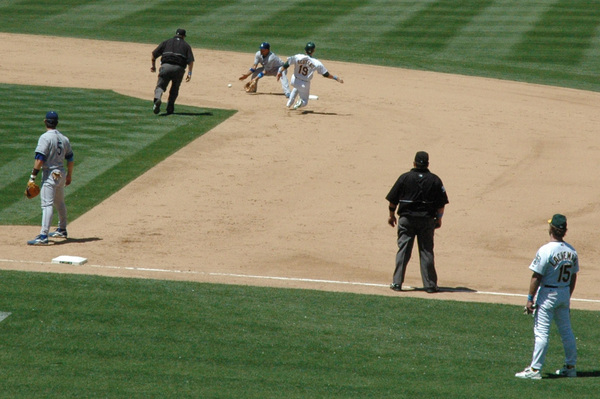 Example 2: Dan Johnson fields a ground ball.

Stranding Runners
The Dodgers stranded an incredible number of runners in the two games I saw, some via poor baserunning, some via double plays, and some via double plays caused by poor baserunning. The following image was none of the above. Mike Rouse made a nice diving stop, and Bobby Crosby tried to turn the double play, but J.D. Drew hustled to first base and beat the throw.

Of course, the A's played 17 innings on Saturday, too, and they stranded a bunch of runners themselves. That was mostly a result of good Dodger pitching. However, on Sunday, they failed to score a runner because of an excellent defensive play to nail Nick Swisher at the plate on a single by Jay Payton: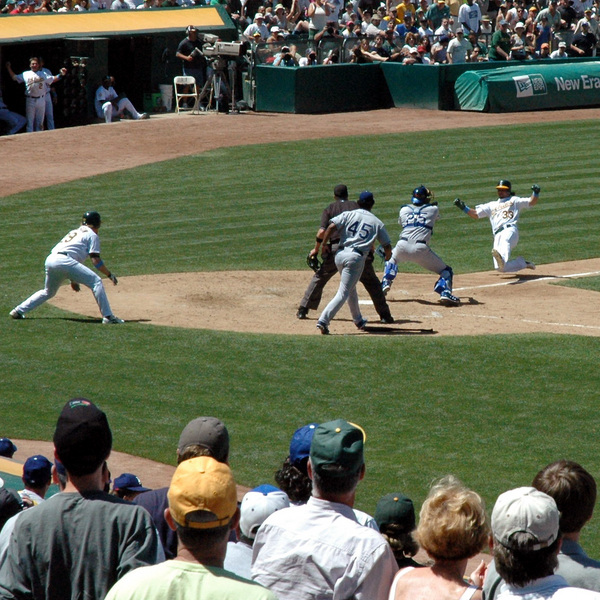 Closing Out A Sweep
The last pitch of the A's three-game sweep of the Dodgers. Huston Street pitches to Jeff Kent, who lines out to Mike Rouse at second base. The A's win their tenth game in a row.