I missed Saturday's A's game, as I took my kids down to the beach yesterday to see Alameda Sand Castle and Sculpture Contest. But even there, I couldn't escape the A's.
The leading candidate for a new ballpark site for the A's is now apparently the estuary waterfront site. And one of the contestants decided to try their hand at designing such a ballpark: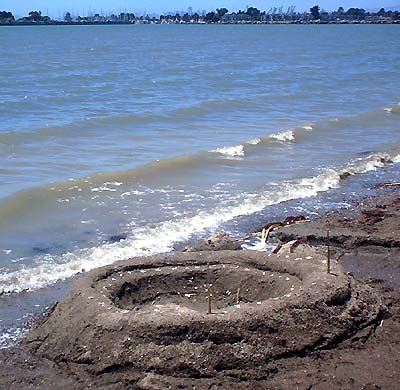 I dig the waterfront location. Nice view of the bay and San Francisco skyline. But I think the ballpark itself is a little too 1960's for my taste: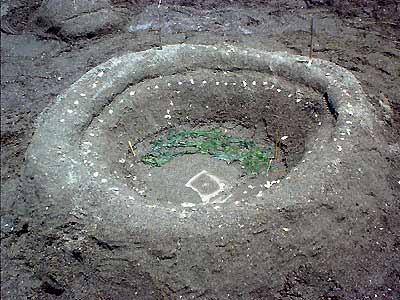 The round design just isn't cool anymore (if it ever was). We need some creativity in our ballpark design:
Now we're getting somewhere. You gotta think different. How about this: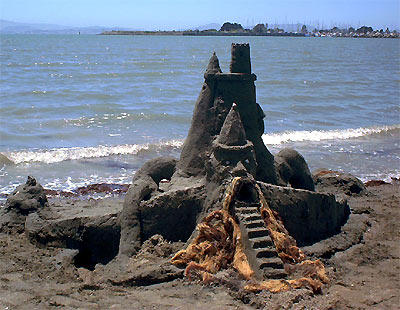 I can see it now: each ballpark entrance would be sculptures of the heads of people from A's history, and you'd walk through their mouths into the ballpark. Bonus points for cool mustaches: Rollie Fingers and Bill King would be musts.
You have to get eaten by the past in order to view the present; heavy symbolism, man.