The population of the entire country of Iceland is 100,000 less than the city of Oakland, California. Its manufacturing capabilities are limited, as it relies on its unique natural resources to drive its economy. As an island in the middle of the North Atlantic ocean, its geographical isolation makes it difficult and expensive to import products, so it often has to make do with whatever items happen to make their way onto their big volcanic rock in the sea.
Icelanders, therefore, must find innovative ways to compensate when technological innovations such as the scorecard fails to reach their shores. On my recent visit to Iceland, I discovered that, odd as it may seem, Icelanders have turned to license plates for their scorekeeping needs.
Give the Icelanders credit for creativity, but obviously, this is a highly inefficient method. It can take days to gather all the necessary vehicles to record a game. It's impossible to play a game without this car in attendance: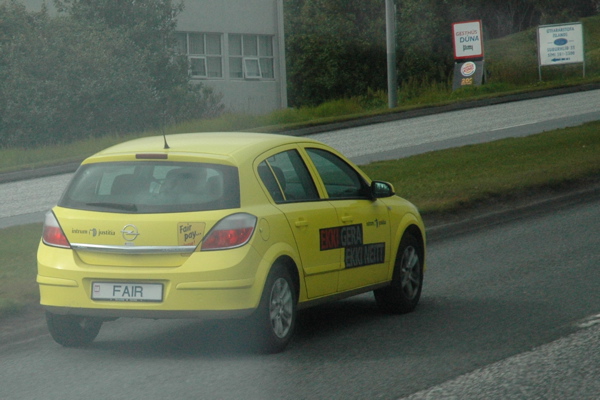 If the right fielder wears #41, this guy has to show up for the game: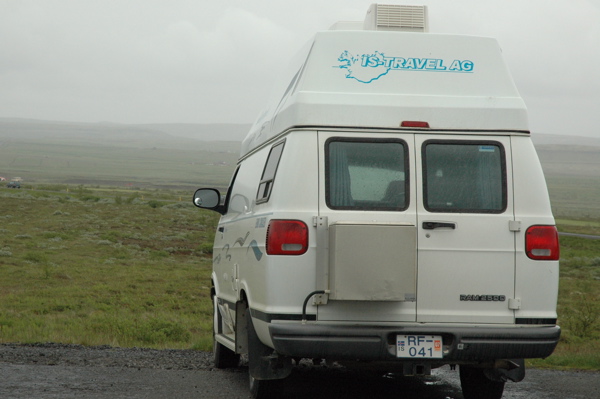 And if the pitcher makes an error, someone has to get on the phone:
Scorekeeper: May I speak to Olafur Þorgilsson?
Olafur: Yes, speaking.
Scorekeeper: Hello, this is Haraldur Arnarson, official scorekeeper for today's baseball game between the Reykjavik Smokies and the Keflavik Jets, over at Leifur Eriksson Field. The Smokies' pitcher, Ingolfur Vilgerðarson, just threw a pickoff throw over the first baseman's head.
Olafur: I'll be right over.

And Olafur hops in his car: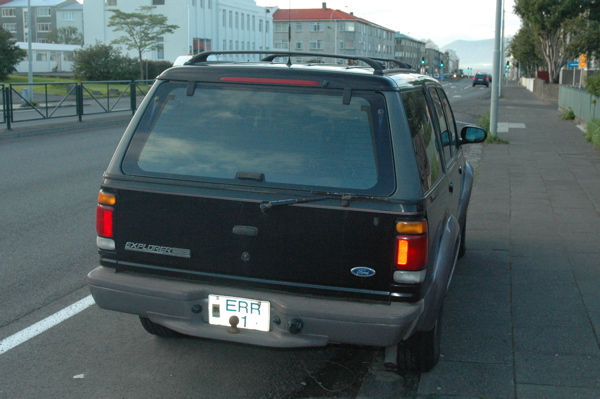 Baseball is slow enough as it is; with this method, the sport will simply never become popular. If the wrong person goes on vacation, or gets ill, or gets in a car wreck, Icelandic baseball ceases to exist.
* * *
On the positive side, with a little creativity, you could make some really cool outfield fences with the edge of the North American tectonic plate...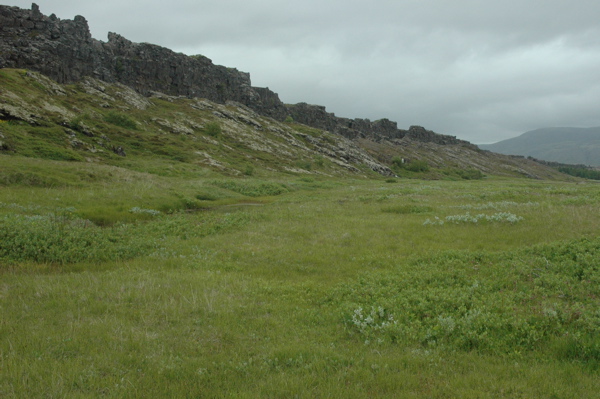 ...but you have to admit that lava fields seem more naturally suited for golf courses than baseball fields.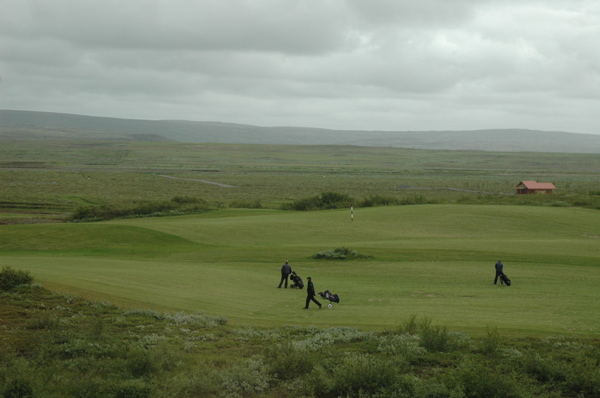 Plus, with golf, you don't need a bunch of fancy statistics, all you need to do is count. You don't need a nation full of license plates to keep score, you can just gather a few rocks (rocks are everywhere) and place them on top of each other. Two rocks piled up, you shot a two; three rocks, you shot a three; four rocks, you shot a four. Like this: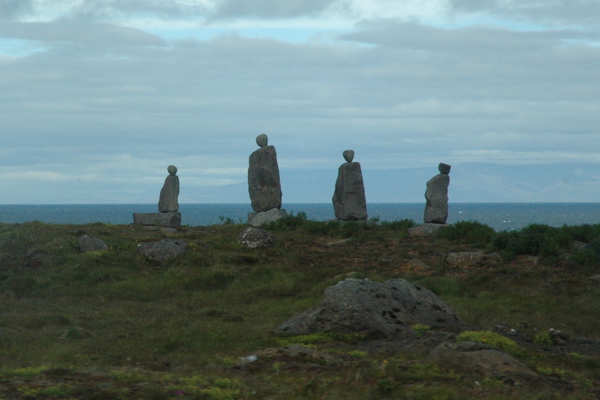 QED. And then, when you take into account that the first settler in Iceland, Ingólfur Arnarson, has the word "golf" in his very name, it is clear that baseball will never be able to compete with golf in the hearts and minds of the Icelandic people.