While I'm thrilled that Chad Gaudin allowed only two earned runs while helping the A's to a win over the Mariners on Thursday night, I'm a bit concerned about his pitching recently. But Ryan, you might say, Gaudin has an ERA of 2.88 on the season, and 2.18 over his last three starts -- what can there possibly be to worry about?
Well, since May 8th, when Gaudin struck out eight Royals and allowed just one walk, he's handed out 34 free passes and punched out the same number. He hasn't struck out more than four in a start since the Royals game, and he's walked at least three in eight out of those eleven starts.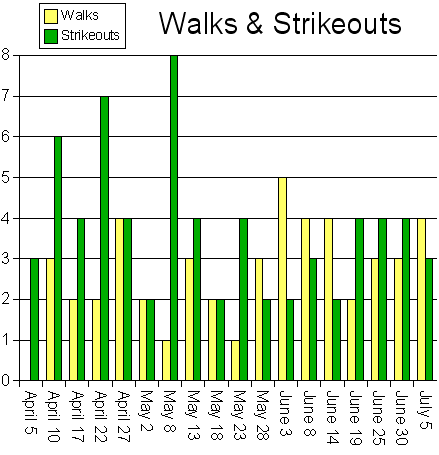 His ratio of strikes to pitches thrown has also declined as of late, going from around 65% or above in many of his early-season starts to around 60% or below in six of his last seven games.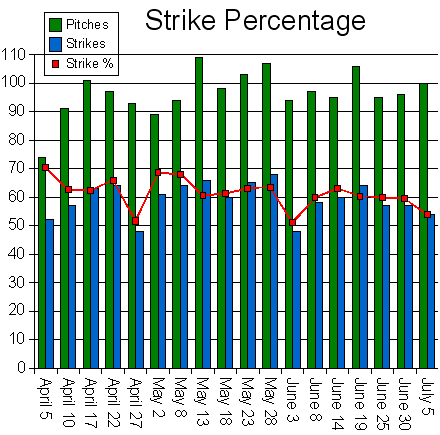 Control issues were the main reason Gaudin didn't stay around in Tampa Bay, and failed to stick in Toronto. Unless he can get his strike zone back under control, it's likely that his ERA -- and his effectiveness -- will suffer.
I hate to be a wet blanket, but I felt that I needed to introduce a touch of reality to the over-optimistic game summary on the official website. [UPDATE: Which of course has been changed by now to reflect Gaudin's shaky control...]