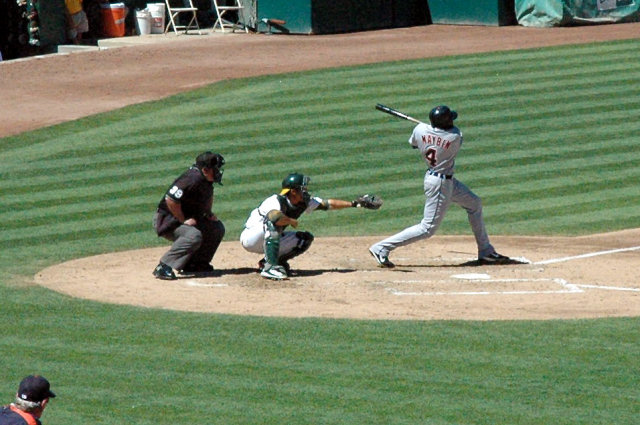 Unconfirmable sources have informed Catfish Stew that following today's trade of Cameron Maybin (pictured above), Andrew Miller, and some other fuzzy feline fluff to Florida in exchange for the awesomely studly bat of Miguel Cabrera and the cooler-than-words-can-describe Dontrelle Willis, the Oakland Athletics have changed their trade demands when it comes to their most prominent trade bait, Dan Haren.
No longer are the A's asking for four top prospects in return for Haren. Instead, the A's will simply give Haren away to any NL team that is willing to switch leagues with them.
"Seriously, have you seen the Tigers' lineup now?" an Athletics source is reported to have said. "There's no freakin' way we can compete with that. And Johan Santana joining a rotation with Beckett, Matsuzaka, Schilling, and Buchholz? Unbelievable. And then you've got the Yankees and Angels who have money growing on trees...it just ain't fair."
The source says the A's have done their math homework, and trading Haren for switching leagues would pay for itself. "We'd lose the revenue from all those Red Sox and Yankee games, and we'd lose about five wins by giving Haren away, but we still could easily win 95-100 games in the National League, and make all the money back in the playoffs. The NL sucks."
The A's hope to find some greedy sucker NL owner who would drool over the idea of adding Haren to their rotation, and then counting all the extra revenue from adding nine Red Sox and Yankee home games a year. "It shouldn't be too hard," said the source. "The entire National League is run by bozos."